Mar Vista Survey
Posted on 09/08/2020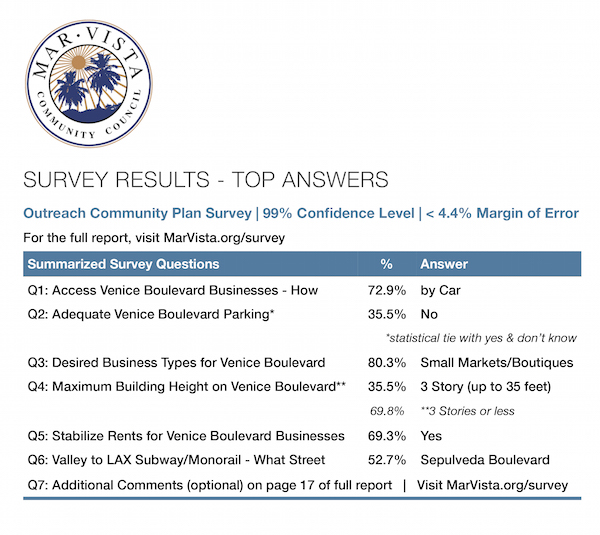 The results are in! The survey achieved a Confidence Level of 99% and < 4.4% Margin of Error.
Scroll to the bottom of the page to download the full report. Enjoy!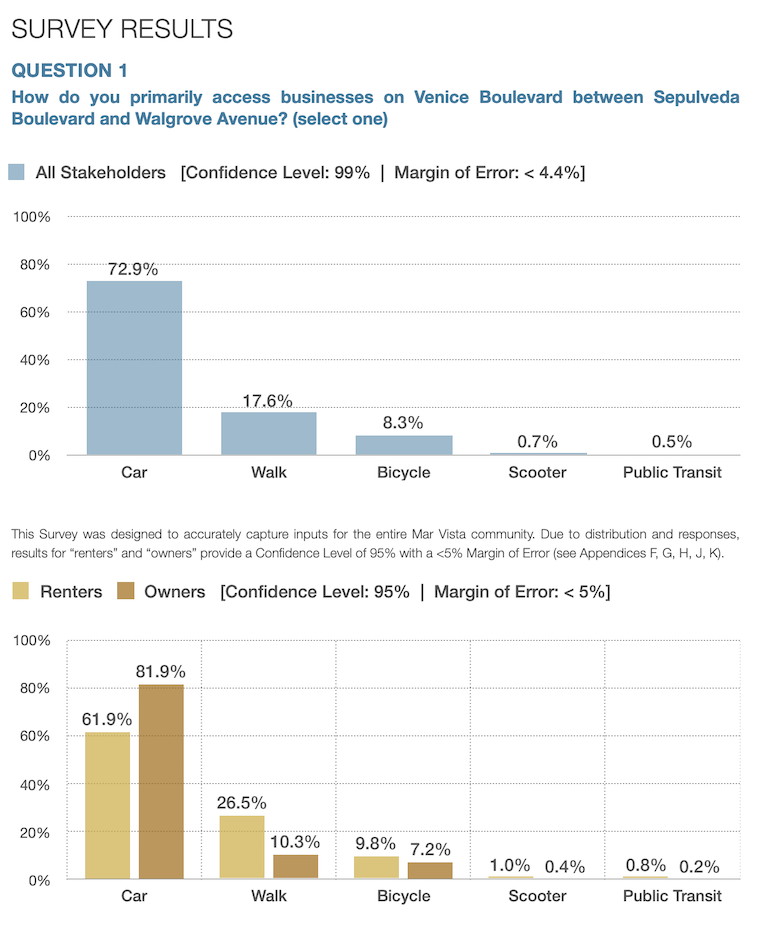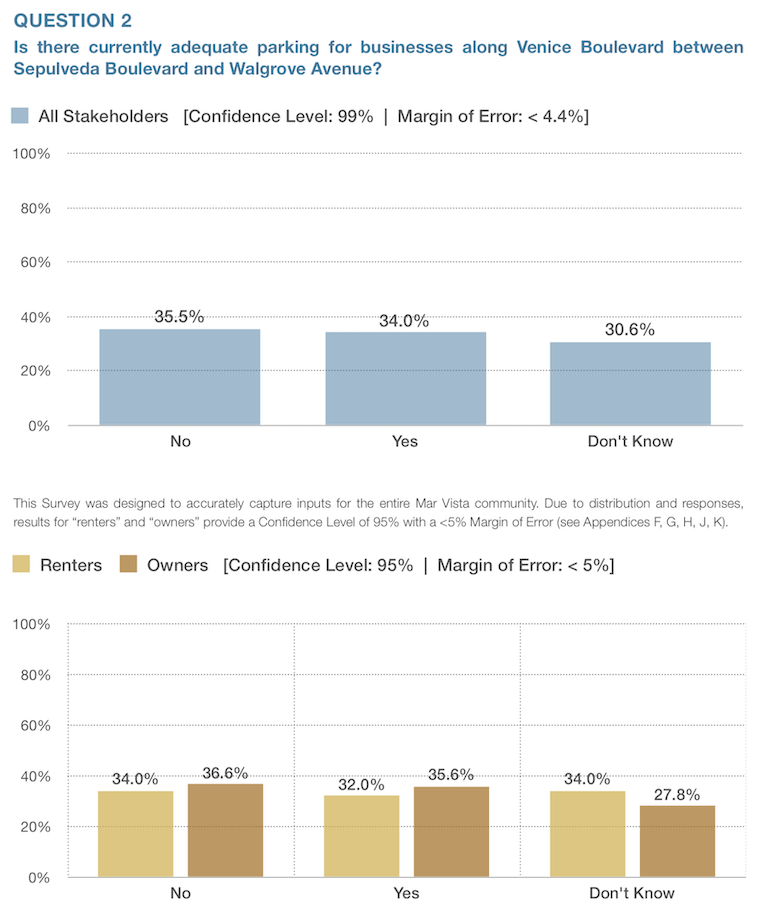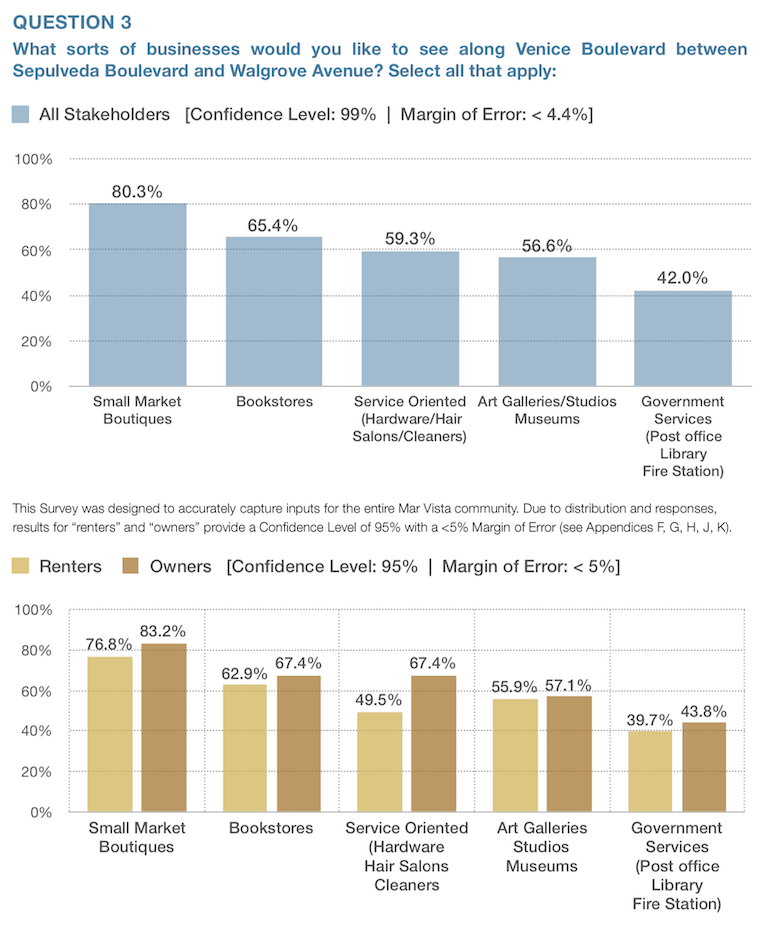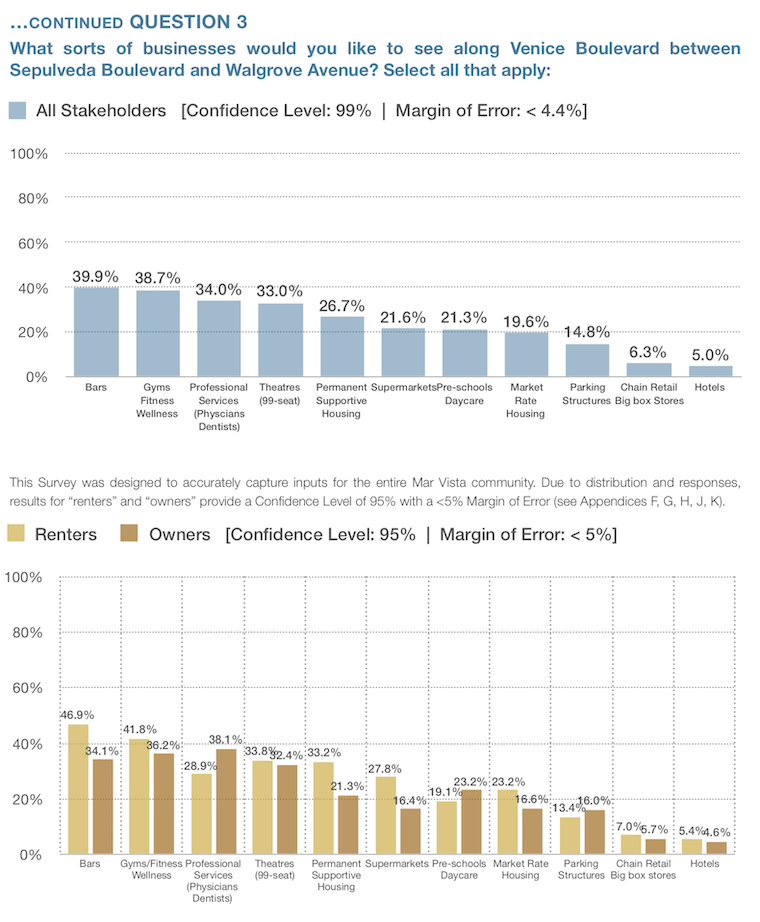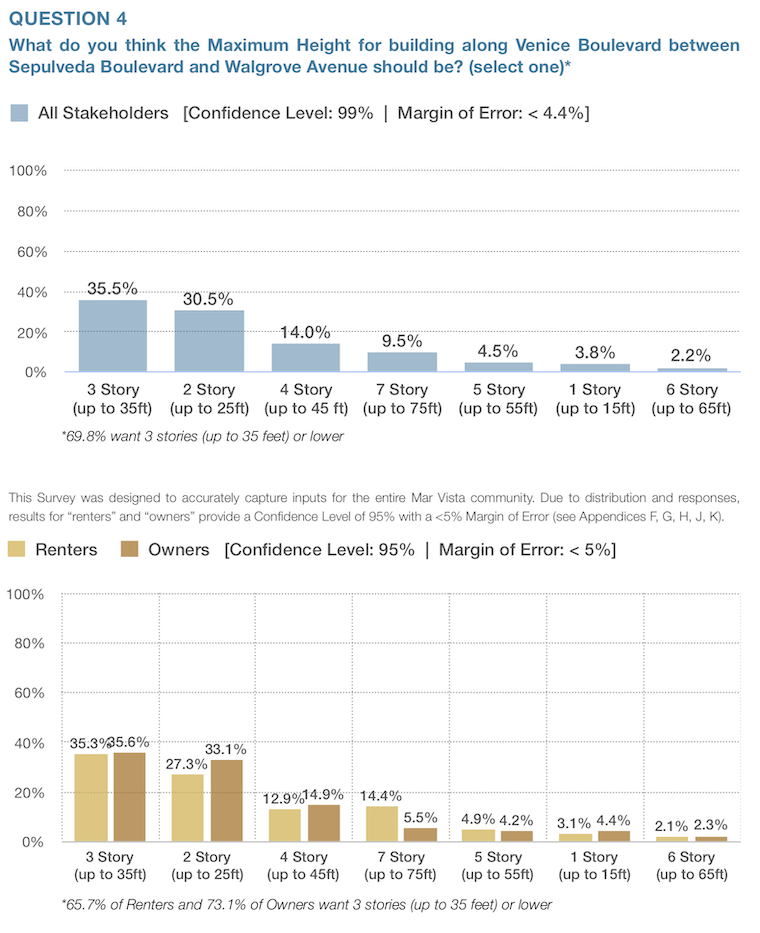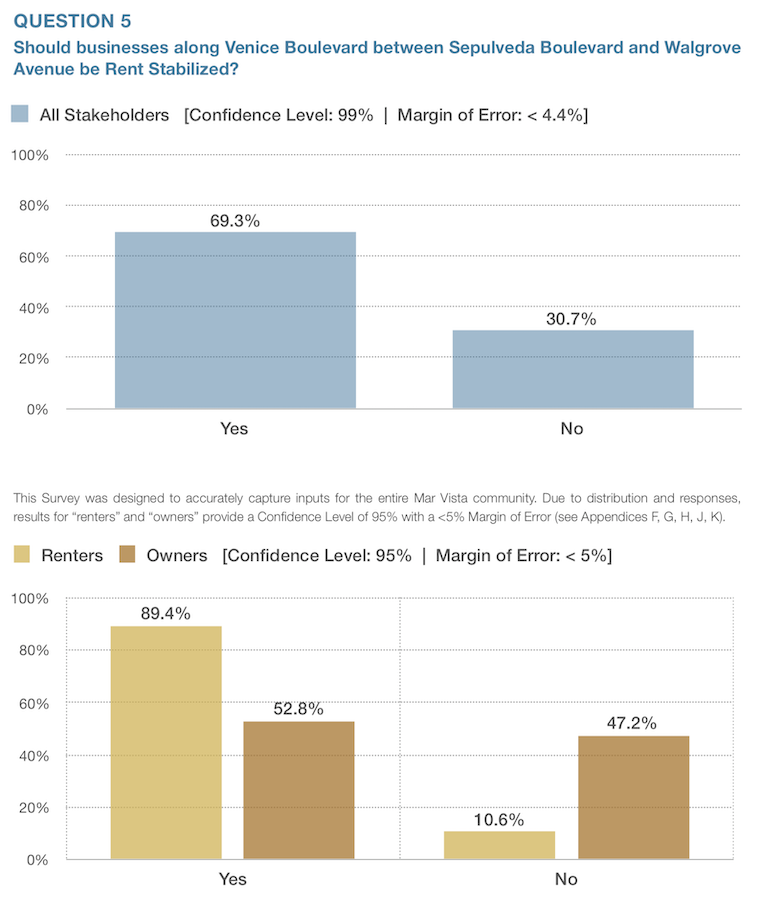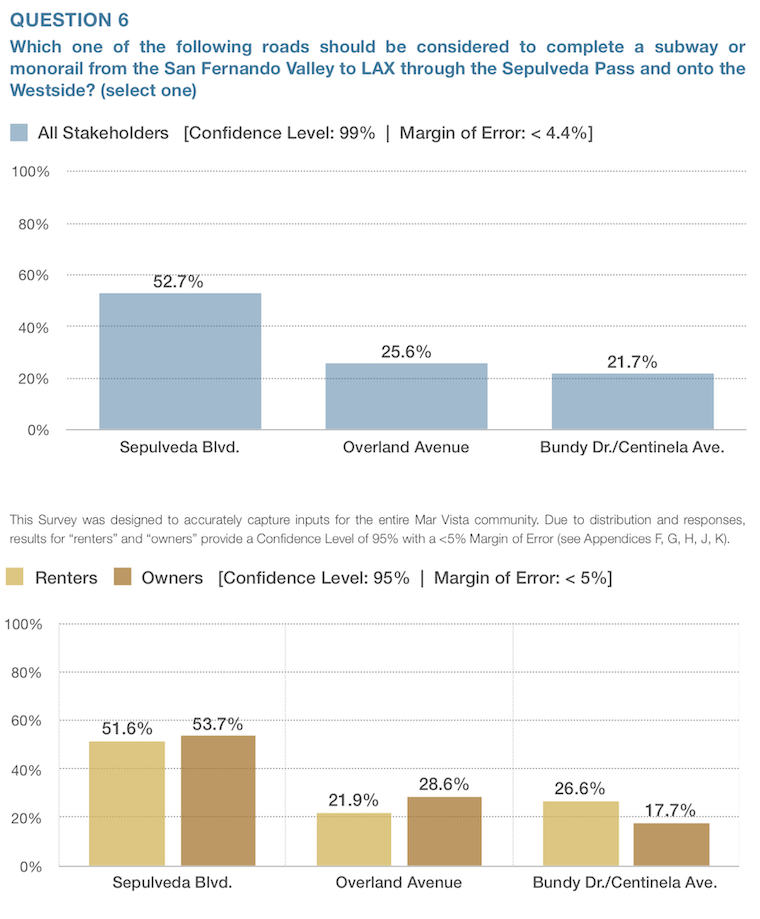 To view or download Q7: ADDITIONAL COMMENTS, Click Here or visit bottom of page.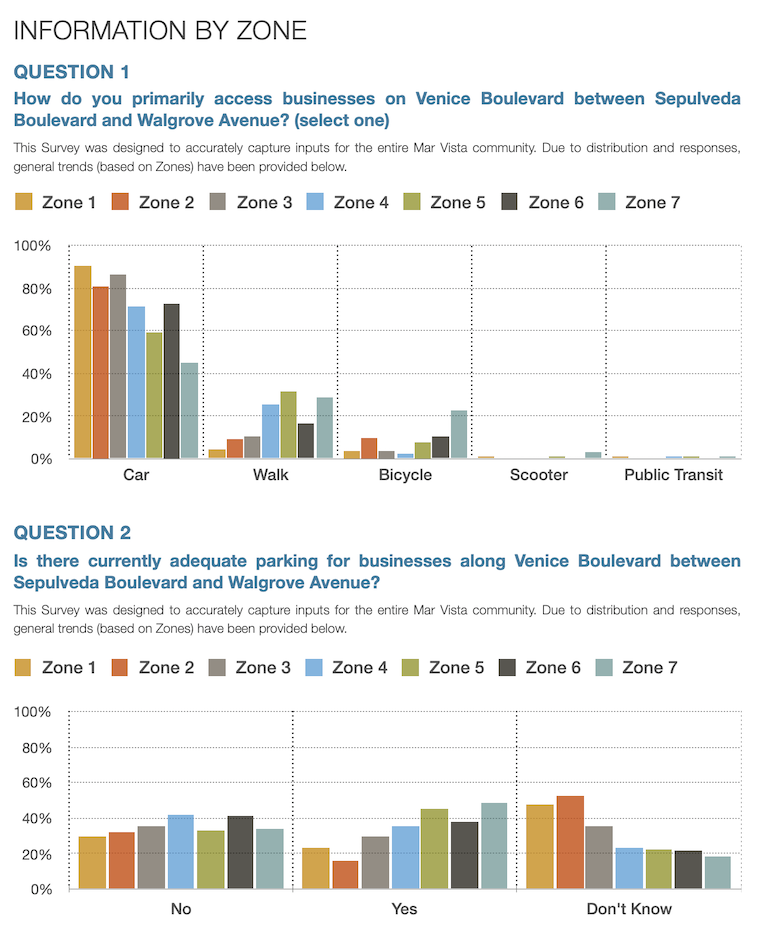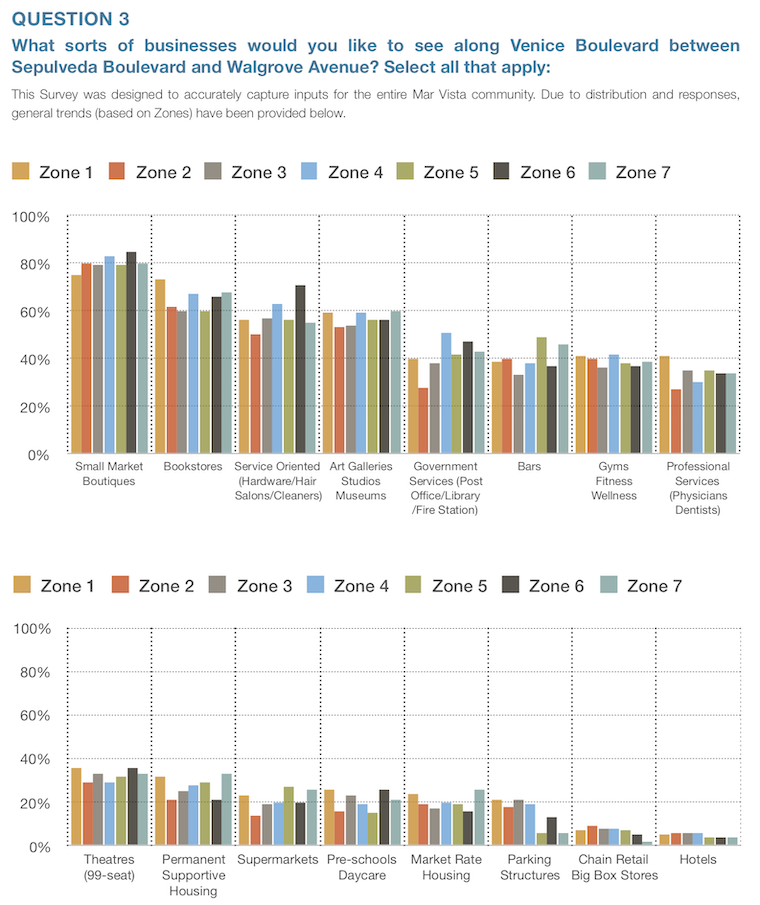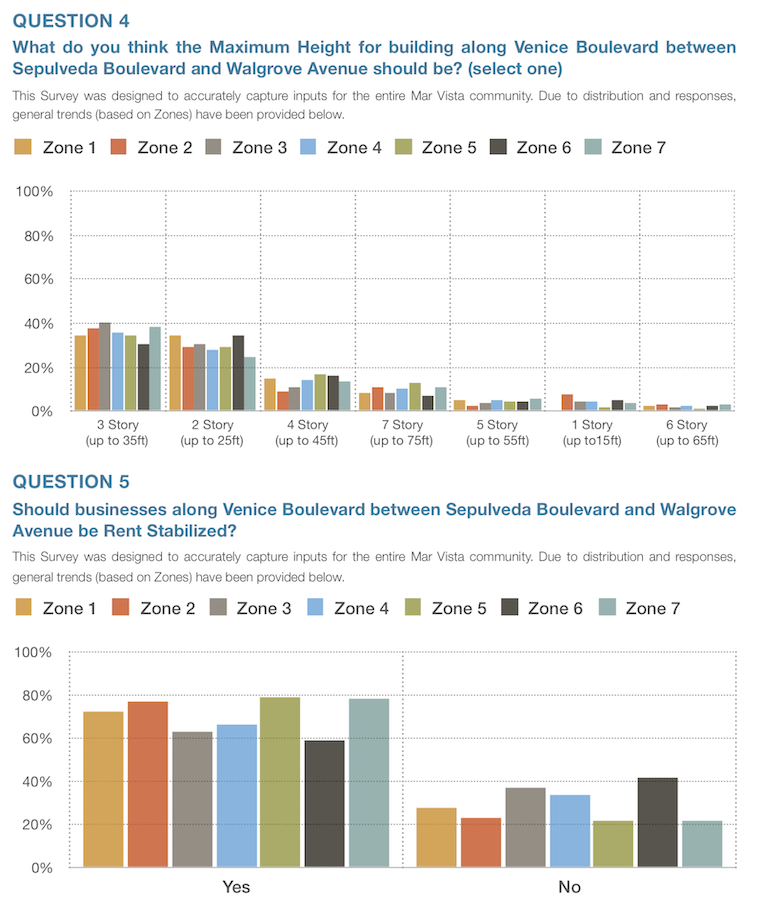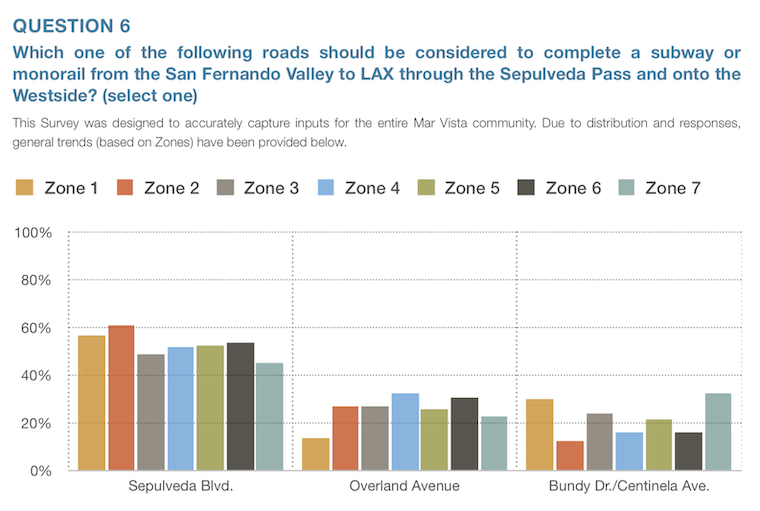 To view or download Q7: ADDITIONAL COMMENTS, Click Here or visit bottom of page.
Background
Community Plan Update
The Community Plan Survey originated with the Department of City Planning (DCP)'s presentations at its June 2019 Workshop. These included an Arts District designation for Venice Boulevard in Mar Vista and Venice. As there was no definition in the presentations for what such a district would entail, the community became engaged in dialogue with DCP on this subject. This extended over several monthly Community Plan Subcommittee meetings, attended by a diverse group of stakeholders. It was truly a collaborative and productive effort, in which the many talents of Mar Vista came together to create a tool for providing a voice for our community. Community input was strongly encouraged and desired by our representatives from DCP.
Survey Questions
The survey began with 13 draft questions presented by the Subcommittee. These dealt with the specific definition of an Arts District, but, upon further discussion and review by Stakeholders, they became questions relating to what the community envisioned for Venice Boulevard as a whole in Mar Vista. It was then whittled down to 6 questions, which, it was concluded, would be conducive to generating the highest response rate. A 7th question was added for additional comments. The community focused on the basic issues: building height, mobility, and use. Additionally, since it would have a major impact on land use along Venice Boulevard, a question was devoted to a choice on the Westside alignment of the Sepulveda Transit Corridor.
This Survey is an effort that the Community Plan Subcommittee is extremely proud of and, hopefully, will constitute substantive input to DCP on the future of our neighborhood.
Background by Mary Hruska, former Chair of the Community Plan Subcommittee
Screenshots of DCP Presentation at MVCC August 25, 2020
Files